Thanks to Netflix I'm able to revisit some of my favorite movies of the past decade. Shooter with Mark Wahlberg as a retired marksman who gets framed for shooting the president of is one of those movies. One of the things that attracts me about this movie is the skill he must display in order to find the people who framed him.
The other thing that attracts me is the place where he lives in exile. He's bothering nobody, keeps up whit his skills in the mountains by shooting at targets across some valley. Proving that shooting a bullet into a target while that target is more than a mile away is possible. Although only a handfull of men would be able to pull that off. That place in the mountains look very appealing to me. I'd like to be able to visit that some time in the future…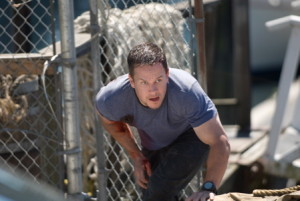 In the movie Mark is seen wearing a black Suunto watch. It has to be a Suunto Vector Wristop Computer with Compass, Altimeter & Barometer. That watch has some features such as:
Multiple watch functions
Altimeter with vertical speed measurement and altitude alarm
Barometer with pressure difference measurement
Compass with leveling bubble for more accurate reading
Light plastic housing. User replaceable battery
The watch seems to seems to be very suitable for a marksman. Mark Wahlberg has been playing similar roles and I thing he has made a very successful transition from being a teen pop idol in to a world class actor.
Next to Shooter, there are more movies with him over at Netflix. 'The Happening' is another I've revisited recently.
What watch does Mark Wahlberg wear in Shooter?

,